Hospitality is our priority
We offer you a hospitable and cosy atmosphere. Whether conferences, weddings, birthdays, anniversaries or communions & baptisms – with us you are always right. A visit with us is worthwhile. We look forward to seeing you.
Mussels as much as you like
Mussels – as much as you like!
With us the lovers of the sea dweller come fully at their expense.
We cook the shellfish in a delicious broth of white wine, vegetables and ginger; this gives the mussels their delicious taste.
We serve this delicacy from the sea with fresh baguette and our homemade dip triple: A sweet and sour salsa with mild spiciness is accompanied by lemon-herb yoghurt and aioli.
In advance you are welcome to enjoy our large salad buffet.
Please make sure to reserve in time.
Friday & Saturday, 13. & 14.03.2020, from 18:00
14,90€ / person
Reserve directly online
or give us a call: 0049 561 952260
We are looking forward to your visit!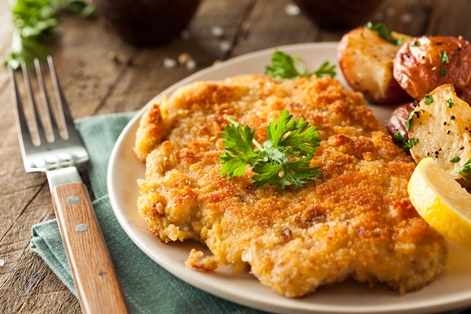 Schnitzel buffet
If you love Schnitzel, you will get your money's worth with us.
We start with a selection of appetizers such as traditional antipasti,
fruity tomatoes with mozzarella, baguettes, soups and fresh salads.
Schnitzel of pork and turkey are certainly the protagonists of the evening,
but vegetarians are also welcome to try our vegetable schnitzel.
Homemade sauces and a selection of 'fried onion mushrooms',
Bacon beans as well as cauliflower and broccoli round off the main course.
A small selection of desserts ensures a sweet conclusion and a successful evening.
27.03.2020, from 18:30
18,90€ / person
Reserve directly online
or call us: 0049 561 952260
We are looking forward to your visit!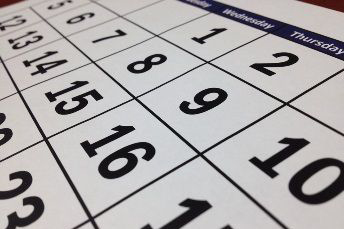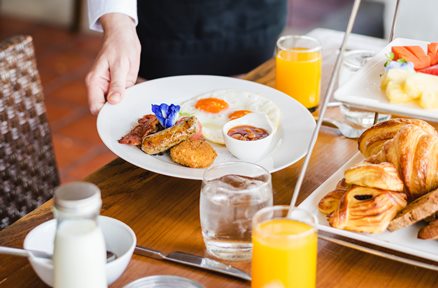 Brunch
Breakfast with the best in the morning, tasty starters, fresh salads, tasty soup, culinary delights with the main courses and sweet desserts to finish.
Here you can find our brunch dates.
Directly at the highway A7
Exit A7 – 77 – Kassel-Nord
We are at your disposal the whole week without a rest day. You will find us in the Niestetalstraße 16, 34266 Niestetal.
1. Drive from the exit in the direction of Niestetal-Heiligenrode.
2. Leave both the first and the second roundabout at the second exit.
3. Our hotel is located before the pedestrian light on the right side.
4. Free parking is available directly at the house or on the opposite side.
Please note our changed opening hours from 10.02.2020.
Reception opening times
Monday to Thursday
16:30 – 23:00
Friday and Saturday
11:00- 23:00
Sunday
11:00 – 22:00
Opening times kitchen
Monday to Thursday
17:00 – 22:00
Friday and Saturday
11:00 – 14:00
17:00 – 22:00
Sunday
11:00 – 21:00
Other opening hours are available for groups on request.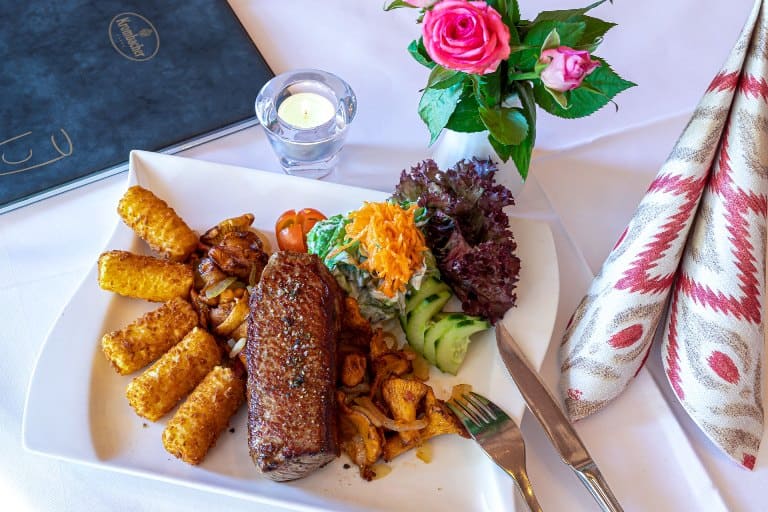 Restaurant
Take a seat and let yourself be inspired by our dishes. We offer you a traditional cuisine, which is rounded off with seasonal activities. Our excursions to Mediterranean or Asian cuisine are the culinary highlights.
Menu
Overnight stay
No matter whether you just want to make a short stop on your way through or are on assembly; we offer you the desired comfort in our comfortable rooms and a rich breakfast for a good start into the day.
Hotel room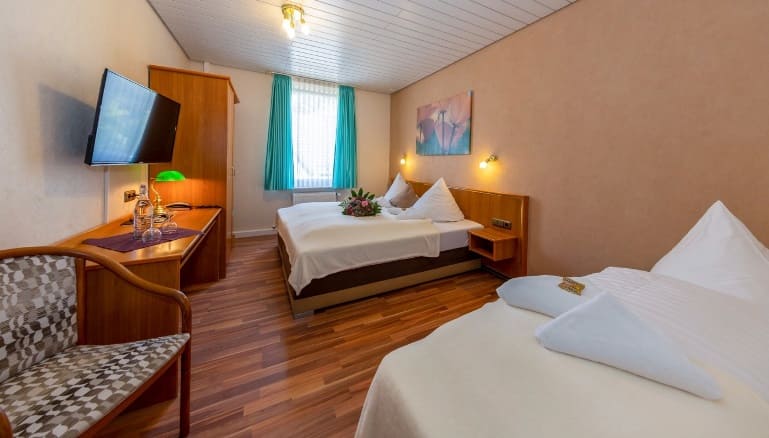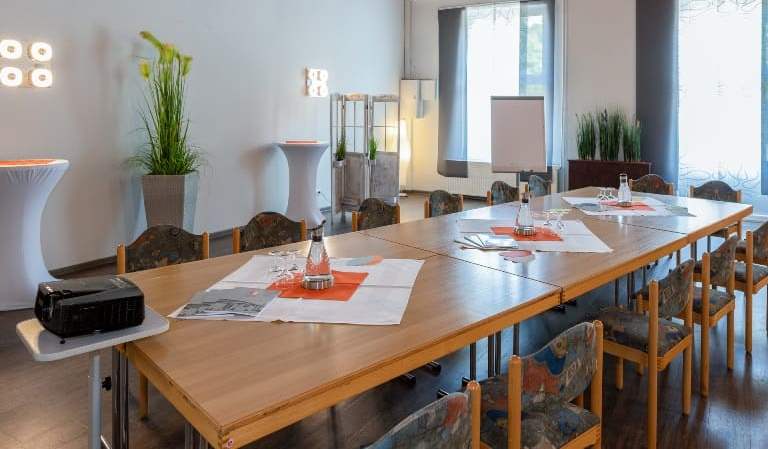 Conference
What can we get you? A team meeting in a small circle, a workshop for your department or the presentation of a new product for your customers? We have the appropriate premises and would be happy to provide you with our conference technology.
Conference rooms
Bus and group tours
We are the ideal place for your stopover and have a menu specially designed for bus and group travel.
Of course you can also use this as a suggestion for a menu individually tailored to your group.
More information